This post may contain affiliate links. If you click on a link and make a purchase, I may receive a small commission at no additional cost to you. For more information, please read my disclaimer here.
Sharing is caring!
This Ninja Foodi chicken breast recipe is quick, easy, and packed with flavor. In almost no time, you can have tender, juicy, hot chicken breasts ready to please the whole family.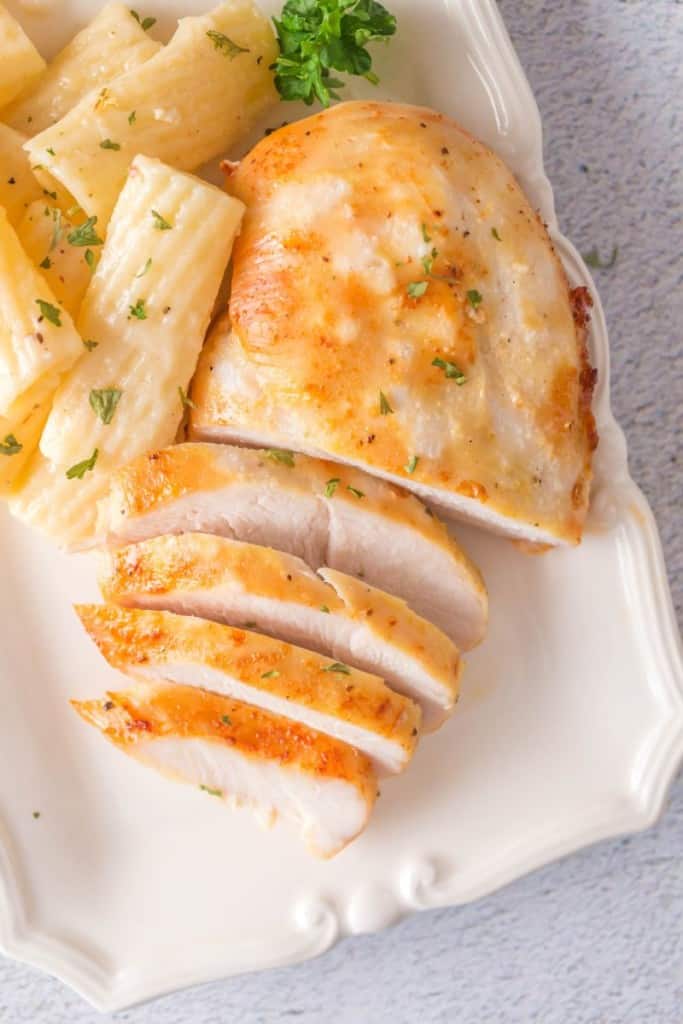 One of the best things about chicken is its versatility. Almost everyone loves chicken and almost everything tastes good with it. You can even use frozen chicken for convenience.
Do you have a favorite sauce or seasoning for boneless chicken breasts? Although this recipe calls for a lemon pepper and garlic seasoning, you can season it to your liking.
This Ninja Foodi Deep Fryer Chicken Breast Recipe is so easy and convenient that it can be prepared in almost no time. This is especially true when using Ninja Foodi for freshness.
This miracle device can do it all! If you have older kids in the house who are interested in cooking, go ahead and show them the ropes.
Play your cards right and you could soon be cooking dinner!
Here's what I'm going to teach you in this post:
Everything you need to make chicken breast in Ninja foodi.
Step-by-step instructions for cooking chicken breast in a Ninja foodi fryer.
Fun seasoning and sauce alternatives for your skinless, boneless chicken breasts.
This recipe is so simple and easy that you will come back to it often. Grab your ingredients and let's cook!
I used Ninja Foodi 8QT Pressure Cooker and Fryer for this recipe. I think this is a great size for my family of four!
How to Make Ninja Foodi Chicken Breasts
A full printable version of this recipe with ingredient measurements is available at the bottom of this post.
FIRST STEP: Remove the chicken from the package, pat dry with a paper towel and transfer to a large tray or plate. Trim off excess fat if desired.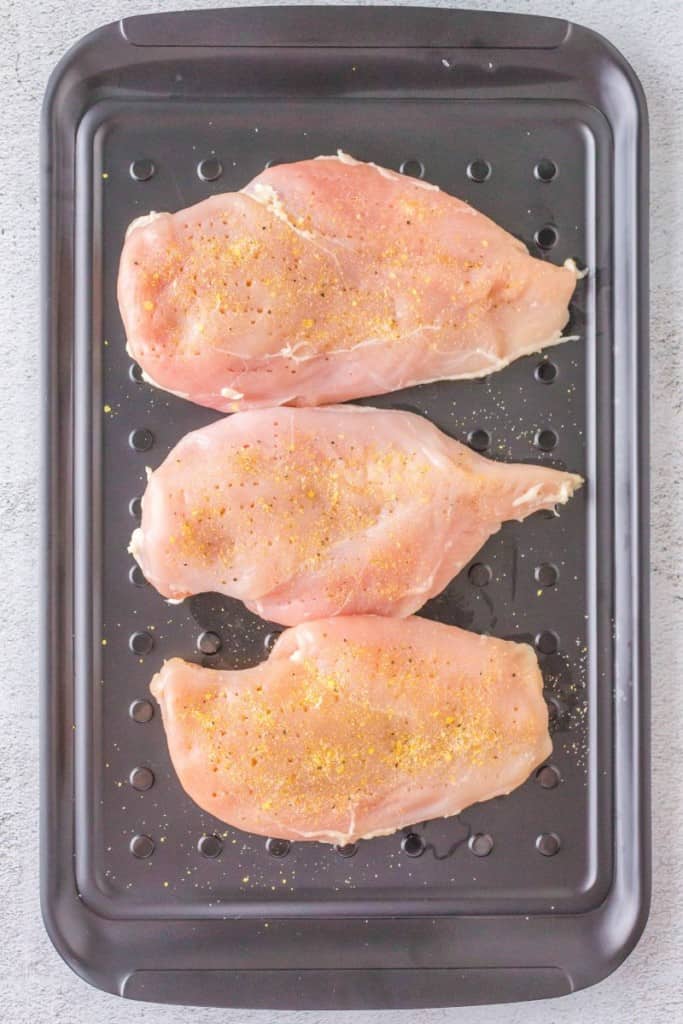 STEP TWO: Sprinkle both sides of the chicken breasts evenly with lemon pepper, salt and garlic. Press gently to help your spices stick. Place your seasoned chicken in the fridge and let the flavors meld. You want to do this for a minimum of 30 minutes and up to overnight.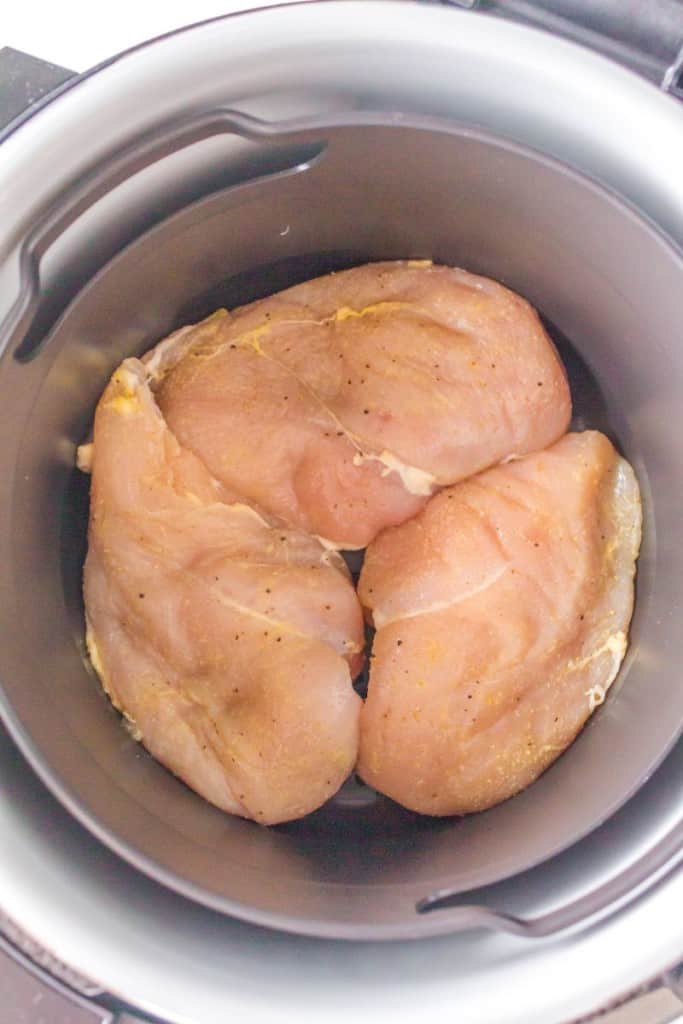 STEP THREE: Place the inner pot in your Ninja Foodi before adding the air fryer basket. Add 1 cup of chicken stock to the inner bowl. Then place your seasoned chicken breast in the basket.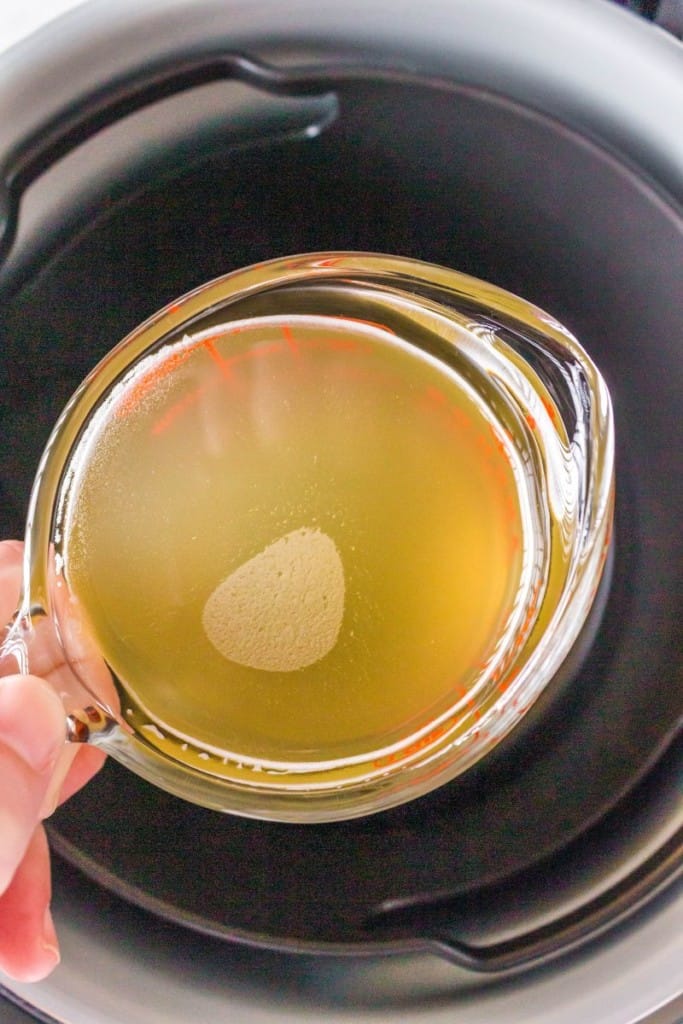 STEP FOUR: On your Ninja Foodi, select the STEAMCRISP setting and set it to both steam and crisp. In this case, it does not matter whether the valve is sealed or not. Set your temperature to 375 degrees F and the timer to 20 minutes. Your chicken breasts are done when they reach an internal temperature of 165 degrees F.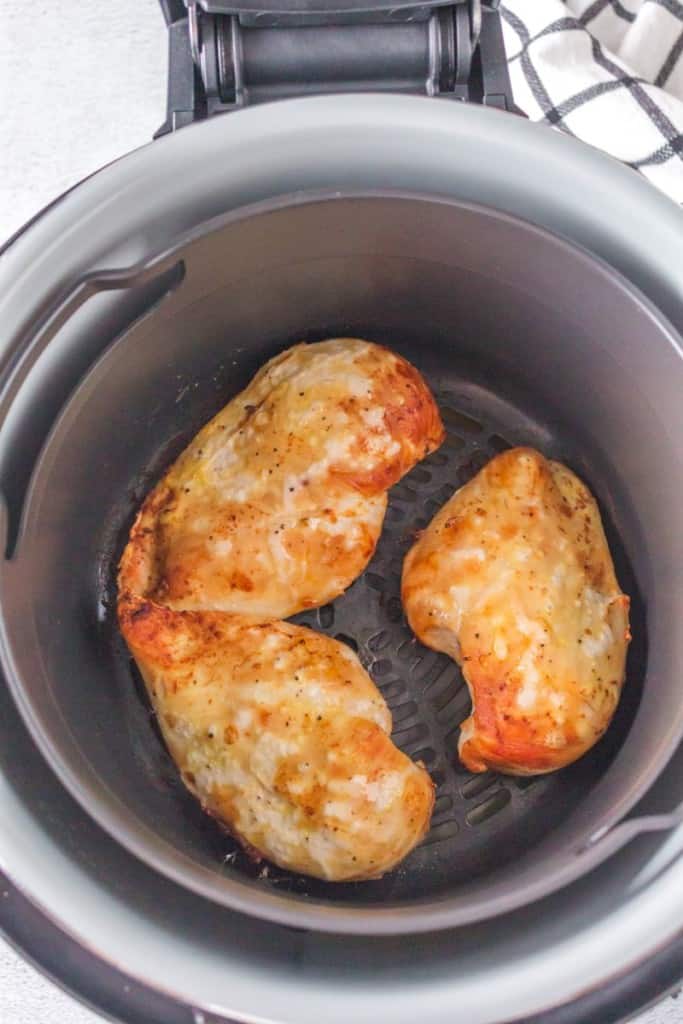 STEP FIVE: Once cooked, remove the chicken from the Foodi and let it rest for at least 2-3 minutes. Serve and enjoy!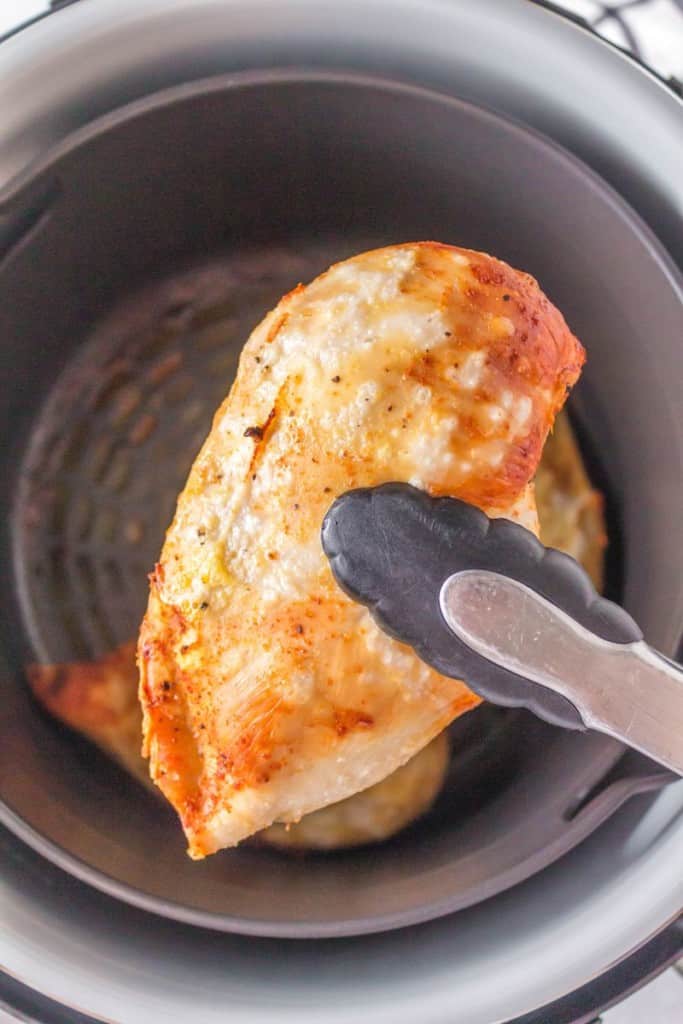 What to serve with boneless skinless chicken breasts
Whatever side dish you come up with, I assure you it will go beautifully with this recipe. Vegetables, rice, pasta—you name it, these chicken breasts are great with them all.
Here are some great recipes for inspiration:
Other seasoning and sauce ideas for these chicken breasts
This recipe calls for lemon pepper seasoning, but there's no reason to limit yourself. Feel free to substitute your favorite seasoning or sauce and follow the instructions exactly the same.
If you need some suggestions, try some of these: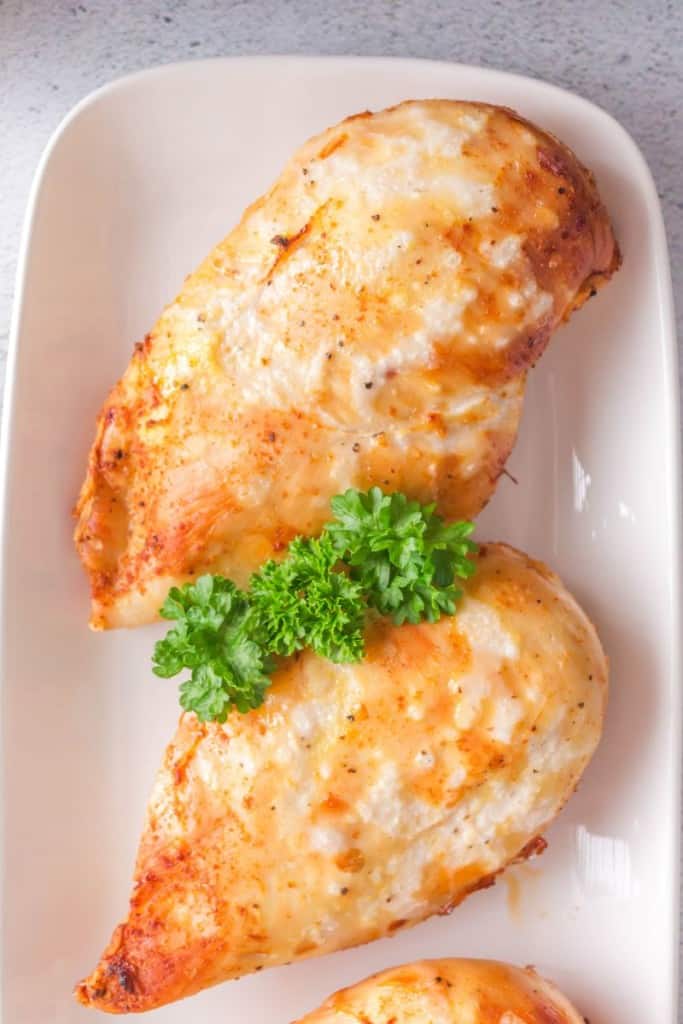 How long to cook your chicken breast in Ninja Foodi
For this recipe, you want to make sure your Ninja Foodi is set to 375 degrees. Set your timer for 20 minutes and check on your chicken from that point.
Your chicken breasts will be ready when the internal temperature reaches 165 degrees F.
How to cook chicken breast in the Ninja Foodi fryer
You can refer to the full recipe for more detailed instructions, but basically these are the steps:
Season your chicken with your choice of seasoning and/or sauce.
Place the broth in the inner bowl and the chicken breasts in the basket of your fryer.
Preheat to 375 and select the STEAMCRISP setting.
Cook the breasts for 20 minutes or until they reach an internal temperature of 165 degrees.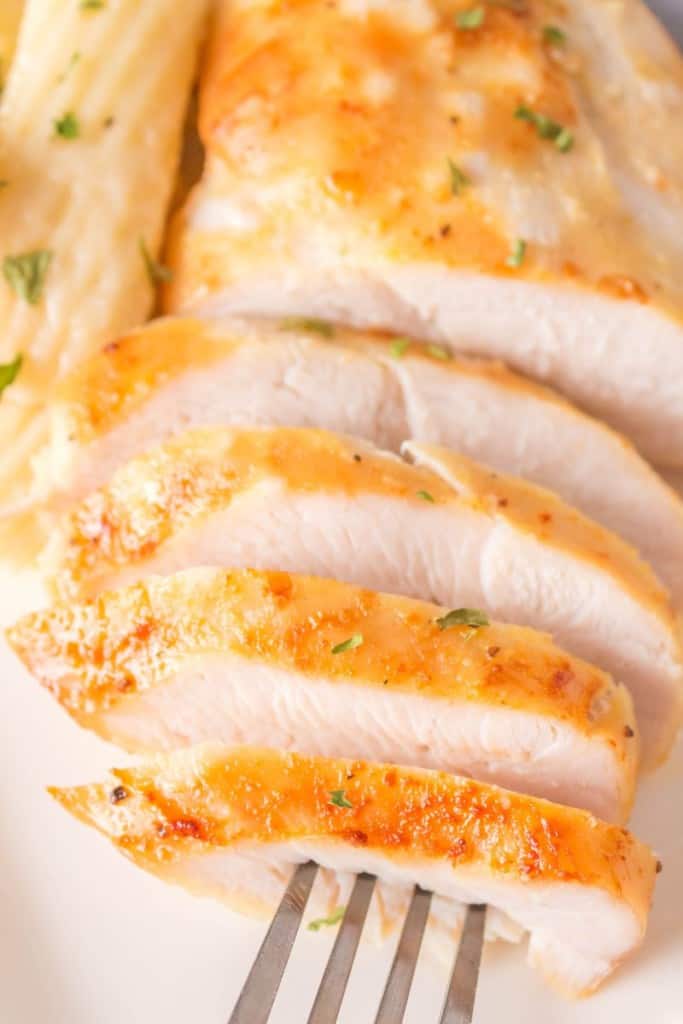 How to Reheat Chicken Breasts in the Ninja Foodi Air Fryer
Reheating in the air fryer is quick and easy.
Simply preheat your air fryer to 350 degrees F and place your chicken breasts in the basket. Cook them for about 5 minutes, checking and flipping halfway through.
Other Ninja Foodi recipes you'll love:
Time to prepare
5 minutes
Cooking time
20 minutes
Pickling time
30 minutes
Total time
55 minutes
ingredients
2 pounds chicken breasts, approximately 3 breasts

1 teaspoon of salt

1/2 teaspoon garlic powder

1/2 teaspoon lemon pepper

1 cup chicken broth
Instructions
Remove the chicken from the package, dry it with a paper towel and place it on a tray or large plate.
Sprinkle salt, garlic and lemon pepper evenly over each breast. Press lightly so that the seasoning adheres well to the chicken.
Place the covered chicken breasts back in the refrigerator for a minimum of 30 minutes to overnight.
Place the inner pot in the Ninja Foodi and add the air crisper basket (the fryer basket).
Pour 1 cup chicken broth into the inner bowl.
Place the chicken breasts in the basket.
Set the Ninja Foodi to STEAMCRISP and choose steam and crisp, the valve doesn't care if it's sealed or not.
Set temperature to 375 degrees F and time to 20 minutes.
Chicken breasts will be cooked once they reach an internal temperature of 165 degrees F.
Remove them from the Foodi and let them rest for 2 to 3 minutes.
Serve and enjoy!
Notes
How to reheat chicken breasts:
1. Place your chicken breasts in the basket of the Ninja Foodi fryer.
2. Cook at 350 degrees for 5 minutes, flipping halfway through.
Nutrition Facts:
Production:
4

Portion:
1

Quantity per serving:
Calories: 380Total Fat: 8 grSaturated fats: 2gTrans fats: 0gUnsaturated fats: 5gCholesterol: 194 mgsodium: 1040 mgCarbohydrates: 1gFibers: 0gsugar: 0gProtein: 71 gr
This nutritional information is based on the exact products I used in this recipe. Product brands and sizes can alter exact nutrition and should always be calculated independently.
Sharing is caring!