The director of Until Dawn and The Quarry has revealed that he is working on another full-scale horror title, which is slated for release by 2026.
Supermassive is known for its branching narrative adventures in the horror genre. Over the past decade, the BAFTA-winning British studio has released both larger games (Until Dawn, The Quarry) and a series of smaller, episodic titles under The Dark Pictures banner.
Speaking to VGC in a recent interview, studio head Will Biles – who directed both of Supermassive's larger horror games – confirmed that it's his intention to continue creating full-scale narrative adventures in the same genre.
The Quarry – Official announcement trailer
"I like the luxury of being able to really explore the characters, and you get that with a longer story," he explained. "It annoys some people because they get bored with it, but I really like the fact that you can go deep with the characters and explore the relationships in a way that's harder for a shorter story."
Discussing his next project specifically, Biles said it would be equivalent in size to this year's The Quarry – which was published by 2K – and suggested it might deviate from the teenage horror explored in his last two releases.
"We started working on [the next game]," he said. "I can't tell you much about it, but we've started. Again, it's the same horror genre, we're sticking to it. It's equivalent in size to The Quarry … and that's about as I can say without giving too much away.'
He added, "We could potentially be a little bit like… I don't know how far we can push the teen horror thing, because especially when we try to push it, the number of surprises you can add to it becomes limited.
"The Dark Pictures explores hundreds of variations on the horror genre. What we're watching now, and I can't tell you exactly what it is, is a bit of a departure from that kind of standard, but it's still very classic horror.
Asked if fans will have to wait the seven years between Until Dawn and The Quarry to play the game, Biles indicated that he's planning a much shorter turnaround of around four years. "No, it certainly won't be the seven years it took between Until Dawn," he said. "It will be 2025 or maybe 2026."
Supermassive was recently fully acquired by Danish entertainment company Nordisk and said the sale would give it more ammunition to create its projects.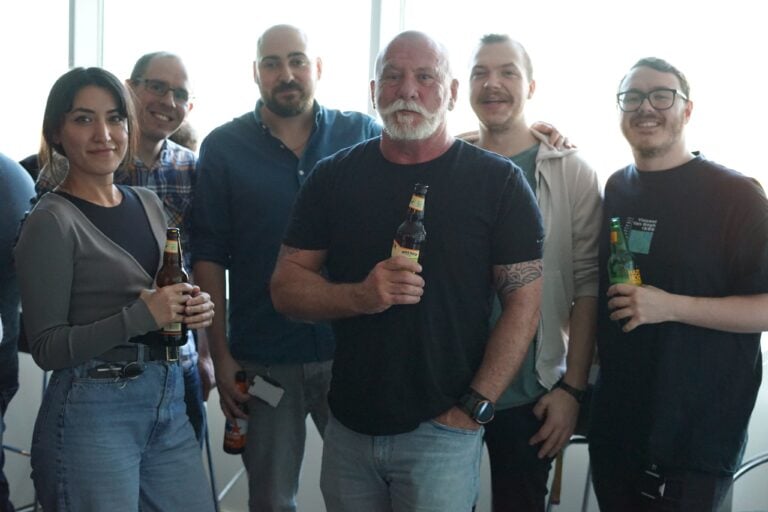 Evidence of the studio's growing stature can be seen in this year's The Quarry, which features a Hollywood cast including David Arquette (Scream), Ariel Winter (Modern Family), Justice Smith (Jurassic World), Brenda Song (Doll Face), Lance Henriksen (Aliens) and Lin Shaye (A Nightmare on Elm Street).
Biles indicated that the company continues to be ambitious in its search for acting talent, and said he believes it won't be long before Hollywood's biggest actors head video game casting.
"I don't think it's far. It's mostly about the number of days we have them for because it's very expensive and it takes a long time to film. So that becomes a bit of a problem," he explained. "Also, when you get someone like Tom Cruise, it can be the budget of an entire feature just for him. So it will come to that.
"However, there's an argument that these are businesses and they have to make their money back, there's a certain budget that if you go over you can't sell any more copies of the game – unless Tom Cruise adds a few million [by himself]."
He added: "We thought we would never get David Arquette. We push it. And now people are taking our calls in a way that was harder before when it wasn't an environment they didn't understand. The younger ones are much easier because they know these things."